Welcome friends and North River Fronts Neighbors and Businesses! Things are moving and shaking in a good way in our little piece of Eau Claire. Phoenix Parkside is booming! Businesses are filling up and there are waiting lists for apartments and condos.
Responsible landlords are investing in some of our rental properties and home owners are encouraging each other to take pride in their properties.
A lot of these advances have been possible because we have an active and interested neighborhood association.
---
Potluck and Veterans Trail Update
Wed. August 22nd
Forest St. Gardens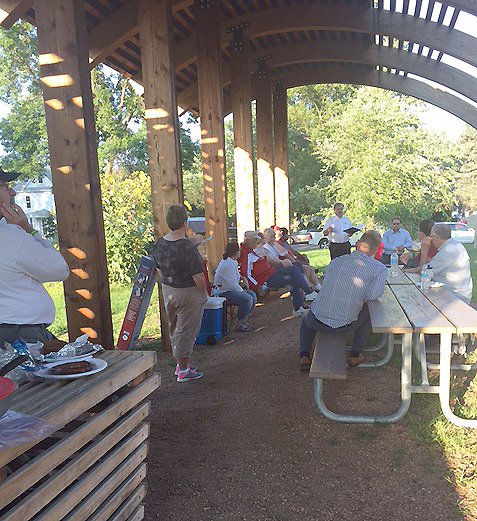 Thanks to all that joined us on a beautiful August evening!
Thanks to the Veterans for providing the grill and brats!
Mark Beckfield and Jeff Pippinger answered questions
about the future Tribute Trail.
Sorry we didn't see any plans - The city and FEMA are going back and forth. Looks like they are planning on construction in 2019. Gardening should go as is for one more season.
| | |
| --- | --- |
| | Gardeners, Veterans, and Neighbors met to talk about the Tribute Trail. Vets presented the neighborhood with a US flag and stand - we'll make sure it gets placed in a great place. |
---
Neighbors
A Volume One Expose about neighborhoods
Phoenix Park Successes!
an article about the apartments and lifestyles of folks in the new apartments.
Bike Fix It Station
In Phoenix Park by stand alone water fountain

Welcome JAMF!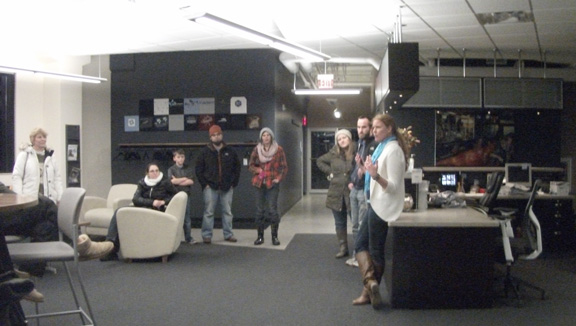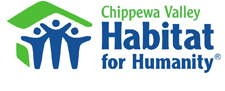 Brush with Kindness
There were lots of people in the neighborhood
on Friday, May 2nd, 2015!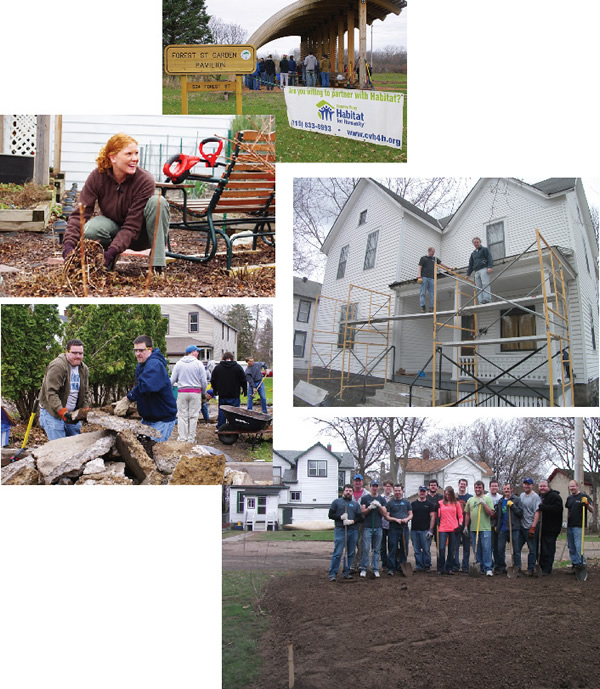 Thanks to all that participated!
Habitat is touching the lives of more and more people
---

Pavilion Dedication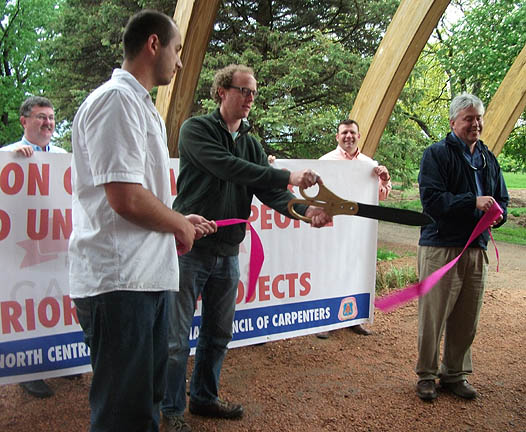 At 4:45 the skies opened up and it poured until about 5:30.
There were sirens blaring and cars lining up on the street.

We caught a break and were able to do the ribbon cutting! Thanks everyone!
Thank the team that raised funds to build the pavilion and the union members and M&J staff that built it for us!
---
Thanks Andrew for visioning the 2012 Gardens!
The area is beautiful and so full of energy! Thanks to the rental plot gardeners - the partnership for pollinators - UW-Extension and Americorp Vista and to the oodles of friends and neighbors who have helped this area grow and provide food for many in the Chippewa Valley!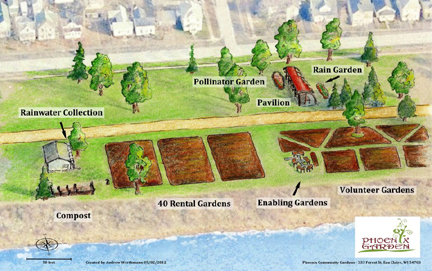 Volume One - Phoenix Gardens to Get Swanky Pavilion