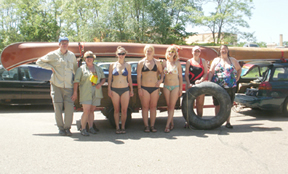 River Float - June 4th!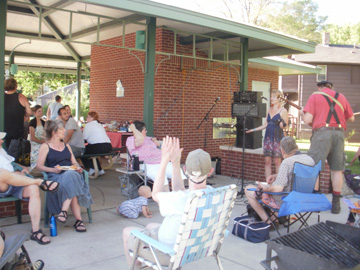 Potluck - 2 hours later!
More than 50 neighbors got together and shared a great early summer meal. Thanks to the talented folks who entertained us with great music.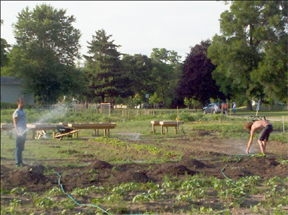 Forest St. Community Garden

2010 was the first year a portion of the green space was used to grow vegetables. It was tremendously successful! (Except for the corn that a dedicated woodchuck waited patiently to harvest at the peak of sweetness.)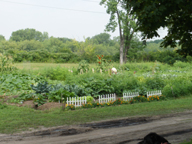 20' x 20' plots
Participating at the garden is a great way to get to know your neighbors and learn a few new things about gardening.